Welcome to the world of Yoga. Yoga translates into "sum" or "addition" in English. Yoga connects your body with your soul or your spirit as it is called in some cultures. I'm a certified Yoga teacher from one of the prominent Yoga Guru in India and I practice Hatha Yoga. 
I conduct 7 days residential Yoga camps in Rishikesh (India), Bali (Indonesia) and Pangandaran (Indonesia) during December and June/July at a very nominal cost with an emphasis on meditation and vegetarian diet. If you are interested to know more please send me an email at – balvindermaths@gmail.com
Mr. Harinder Tanwar – Yoga Trainer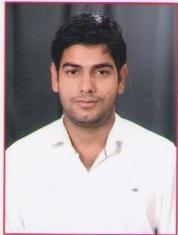 Harinder completed his B.A. – Yogic Science from Patanjali University (Haridwar, India) in 2014, M.A. in Clinical Psychology and one-year Yoga Vigyan diploma from Dev Sanskriti Vishvidayalaya in 2016. He is a consultant clinical psychologist with one of the leading institutes in Delhi. He combines his knowledge of yoga and psychology to help people stay healthy and fit.
To him – fitness is not only a healthy body but an alert mind as well.